By Adam Cook
Every film festival has good and bad films. There's no way to avoid it. Some have a better ratio of quality films, but every festival makes compromises with their programming. For one reason or another, to appease the needs of sources of funding, or to maintain relationships with certain producers, some films will make an appearance that don't deserve it. Allowing these concessions, what marks a great film festival is not necessarily how many masterpieces play, or how few unremarkable ones do, but instead the breadth of the programming, the types of chances taken, the range of cinemas explored.
Surely then, the Locarno Film Festival has achieved this mark of quality. Looking through an index of the films that played at this year's festival, what really comes through is an eclecticism that should be the envy of most any other festival—and this goes for every section, for films old and new. It's clear that Locarno is committed to trying to represent contemporary cinema as accurately as possible, and without the sort of cookie-cutter lineups we've all grown to expect from some major film festivals, where slots seem reserved for already renowned filmmakers whose films have no business being there. Locarno continually takes chances on the new, be it on new forms, or new artists. To make a top-ten list for such a festival isn't to put too much stock in ranking one film or a set of films above the others, but hopefully to emphasize the rich diversity of a festival where cinemas too often muffled are given a megaphone.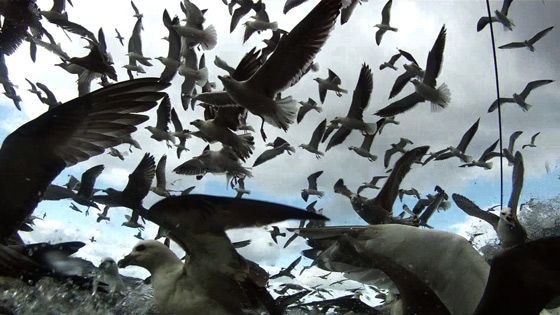 1. Leviathan (Lucien Castaing-Taylor and Véréna Paravel, US/France/UK)
Having written on this film in a few places now, I'm finding that it's rather easy to find new ways to describe it, to rephrase its brilliance. The reason for that is that it's a film I think we're all trying to figure out—not to decode meaning, but to place it in context, something that it innately defies. We're just not sure what it is; even co-director Paravel says so, though she knows it's "a monster." This is such a wholly original work of art that it almost functions on a blank slate. The film simultaneously consists of gorgeous imagery and digital noise of a tactile experience too intense to describe in anything other than sound and image. A nightmarish flip side to the cruise in Film socialisme (2010), complete with a fish massacre and falling asleep in front of the TV. A synthesis of Brakhage, Herzog, and Tony Scott. The most thrilling film of 2012, probably.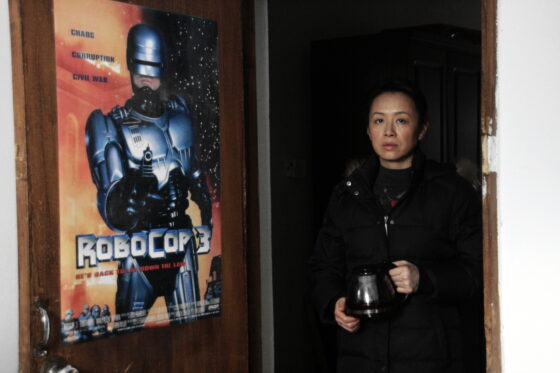 2. When Night Falls (Ying Liang, South Korea/China)
What sets When Night Falls apart is its singular focus on a mother's experience as she doggedly attempts to find justice for her son. Ying Liang's mise en scène figures as a visualization of the protagonist's hopelessness and solitude. Old action-movie posters in her apartment (Robocop 3!) act as heartbreaking reminders of her son's absence. In the film's most profound sequence, when the sentencing is handed down  and her son's fate is sealed, Ying's camera holds on her face as she bears a weight difficult to imagine, the government officials marginalized in the frame, lacking the definition of humanity.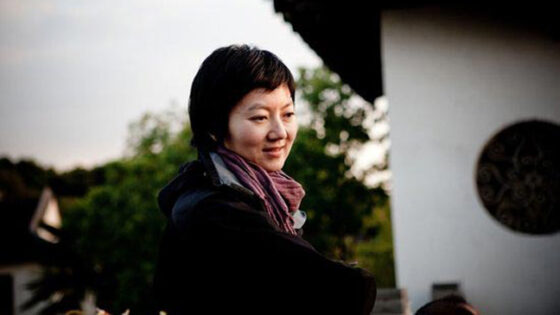 3. Memories Look at Me (Song Fang, China)
In contrast to the stylization of When Night Falls, Song Fang's Memories Look at Me is a naturalistic drama intertwined with the filmmaker's own life. Featuring herself and her parents as the main characters, the film consists of intimate, mostly incidental scenes of dialogue between them. Song is able to find a rhythm to these scenes, and moreover is able to wrap them all in a convincing familial mood. As the film progresses, it becomes subtly moving as we grasp a sense of the real lives that peer out from behind the performances.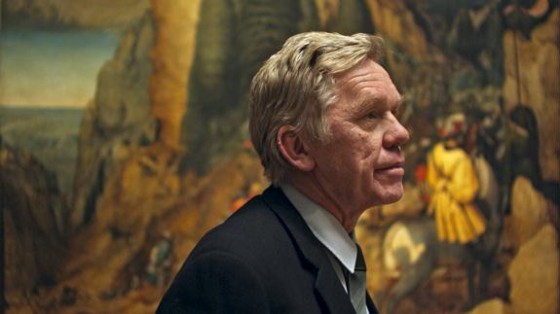 4. Museum Hours (Jem Cohen, Austria/US)
Museum Hours is a film about seeing, and a tribute to how art sharpens our perception of the world around us. Centred on two lonely souls—a guard at Vienna's Kunsthistoriches Museum (Bobby Sommer) and an American woman visiting her dying cousin in the hospital (Mary Margaret O'Hara)—the film charts their growing friendship as they wander the halls of the museum. The greatest strength of Museum Hours is how Cohen is able to integrate the act of looking at paintings, sometimes into the narrative and sometimes through digressions, reminding us of the importance of really looking. An ode to museums, a discourse on visual literacy and a heartfelt story of two strangers finding each other.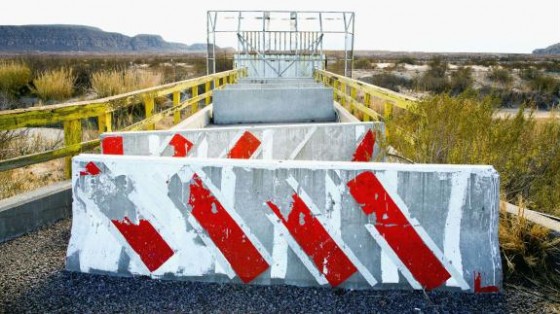 5. Tectonics (Peter Bo Rappmund, US)
The USA/Mexico border. Land. Clouds. Water. Homes. People. Peter Bo Rappmund's images would be nothing without their accompanying soundtrack, on-site recordings that imbue the otherwise aesthetically gorgeous visuals with a sense of the life they portray. He has come close perfecting this marriage of sound and image that we saw also in Psychohydrography two years ago. The eye of the beholder carries a lot of power in these films, determining whether these are just exercises in cinematic beauty, or if something else comes through the rapid succession of animated photography. In Tectonics, if you look closely at the images of border fences and the disobedient bodies of water and clouds that navigate past them without a second thought, you may just find an utterance for freedom, and a potent one at that.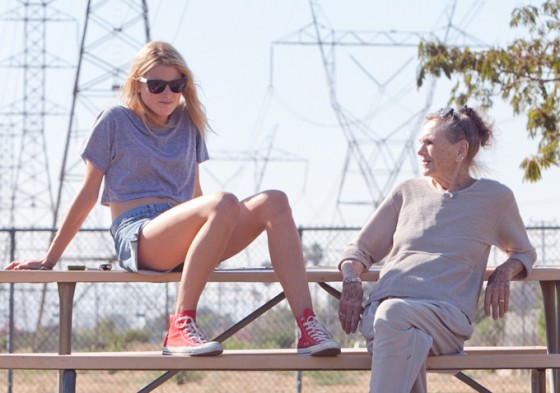 6. Starlet (Sean Baker, US)
Starlet is a deceptive film. It'll have you pretty convinced early on that you're watching yet another formulaic "American indie," but as director Sean Baker slowly shows his cards, it becomes increasingly intriguing and surprising. As we discover more about the characters, they become too complex to fully understand. The central relationship, between a porn star and a lonely old woman, rivals Museum Hours for fascinating odd couple of the year—though Brisseau's film, to be mentioned next, is another strong competitor. Starlet culminates in a deeply affecting visit to a cemetery, where the cinematography of Radium Cheung reaches blissfully impressionistic heights.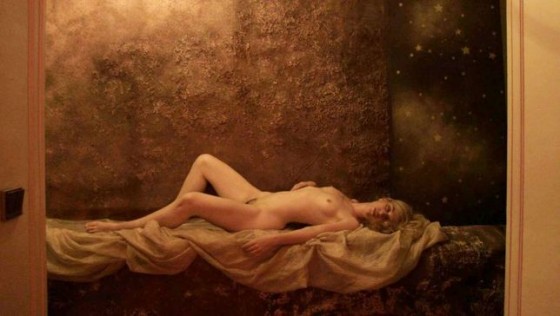 7. La fille de nulle part (Jean-Claude Brisseau, France)
Neither the best film of the festival—as its Golden Leopard would seem to indicate—nor anything resembling the failure some of my peers claimed it to be, Jean-Claude Brisseau's abandonment of his refined melodramatic style in favour of a stripped-down, low-budget personal film starring himself is not quite This is Not a Film (2011), but does now join the short lineage of director-in-an-apartment movies. For the most part, this is a one-location, two-actor film: a young blonde woman, played by Virginie Legeay, lands in the life of aging professor, played by Brisseau, almost like a daydream fantasy manifesting itself. The remainder of the film continues to play with the idea of fantasy, and what we are watching becomes increasingly ambiguous. Elements of witchcraft and the supernatural help blur our interpretation of just what is happening. In the end, though, perhaps the daydream angle holds true, and Brisseau simply articulates the anxieties of an old man and his desires for a young woman to pay attention to him.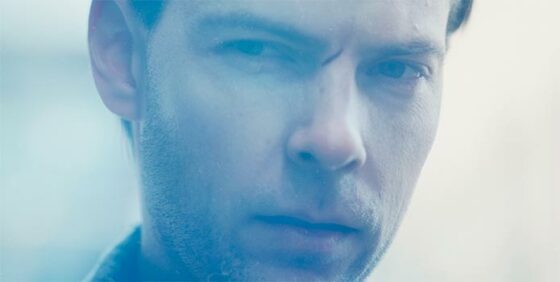 8. Tower (Kazik Radwanski, Canada)
In the tradition of Canadian films like Goin' Down the Road (1970), Tower tells a story of a man who goes nowhere—though this one doesn't even really try. One imagines he's most comfortable in his parent's basement listening to pop songs. His social life is far from hopeless, but comes off as obligatory, as something he feels he's "supposed" to do. Retaining a documentary-like sense of naturalism in spite of its stylization, Radwanski's film reminds us of the roots of Canadian cinema at a time when Cronenberg's Cosmopolis is grabbing the headlines.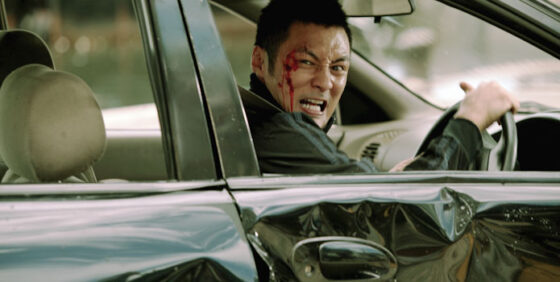 9. Motorway (Soi Cheang, Hong Kong)
The car chase has become one of the most tired tropes in action cinema, done over and over again and rarely with any innovation. In Motorway, Soi Cheang devotes an entire film to the art of filming cars navigating an urban environment in pursuit of each other, but this is not Fast and the Furious: Hong Kong. Rather than the more common case of having car chases tacked on to keep the audience happy, Cheang uses the car chase as an excuse for an aesthetic exercise, one in which he pays homage to the great chases of yore and expands just how one can use this device to tell a story: in one scene, the protagonist opts to show off his driving skills in lieu of a pickup line to impress a girl, something which comes full circle at the end of the film, in what may be the smoothest 90 minutes of cinema this year.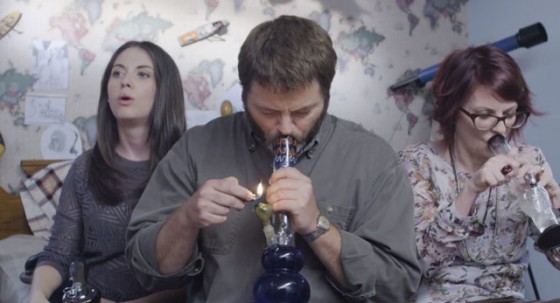 10. Somebody Up There Likes Me (Bob Byington, US)
Bob Byington's award-winning feature is not just another offbeat, quirky indie comedy. I mean, it is that, but it has more up its sleeve. At its best, Somebody Up There Likes Me works as a parody of all those films with sprawling tales of entire lives unfolding over two hours. Unlike those, the protagonist here doesn't have any exciting romances or adventures, or undergo major life changes. This is a film about a life that stays more or less the same and eventually ends. It's often very funny, but it's laced with sadness and a dose of reality that gives it an edge over some of its contemporaries.